Profile
Results
We work with you on a personal level to determine the best solutions for your unique needs, then leverage our seasoned expertise to achieve the best possible results.
Relationships
We want to be your trusted partner in your success. When the need arises we will help you focus on what matters most to you.
Staff Profiles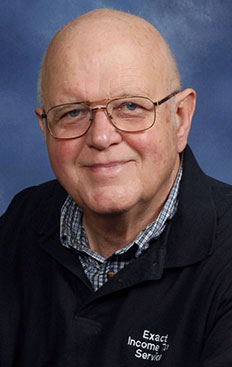 Paul Knapp
We believe our success is a result of your success.  Kathy in Baytown, Mary and Bebe in Pasadena, all of us are committed to providing close, personal attention to our clients. We take pride in giving you the assurance that the personal assistance you receive comes from years of advanced training, technical experience and financial understandings.  In short, we care.  All of us.  We help you.  All of us.
Our owner is Paul Knapp. He has been preparing individual income taxes for himself and others for 50 years. When he retired from teaching marketing and management at the high school level he entered the tax preparation business as a full time tax professional. He says he went from one helping profession to another helping profession and that summarizes his philosophy. Ever since his days at the University of Oklahoma he has believed and taught for 31 years that a successful business does not earn profits by trying to earn profits. Instead, a successful business earns profits by helping clients solve their problems and accomplish their purposes at a fair price. He believes this philosophy explains his success in his business ventures.
We continue to invest time and resources in professional continuing education as well as keeping our technology and security current, secure, and safe.  This is our pledge to you.  We are committed to excellence.